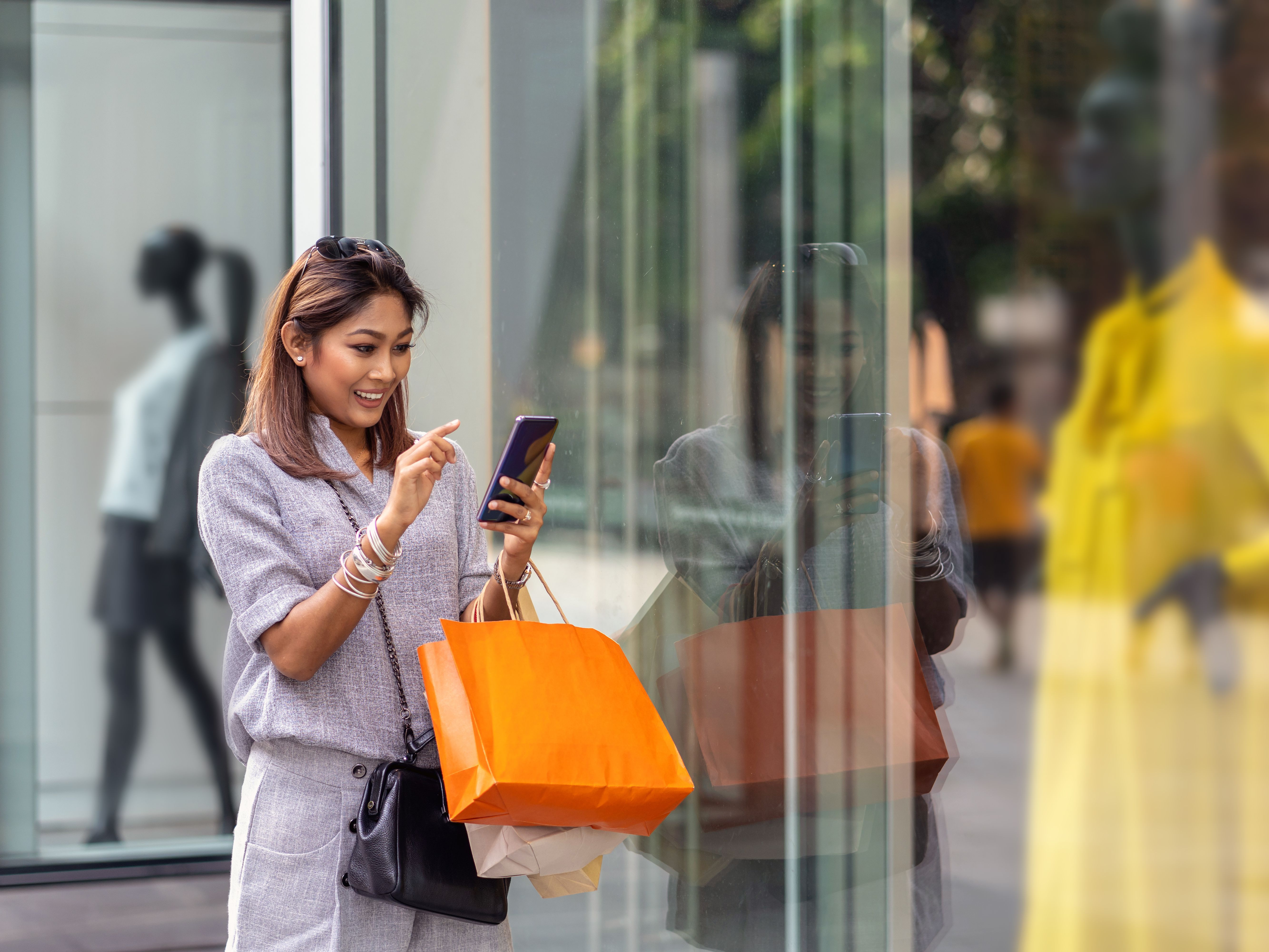 Shopping in Arabic


In this lesson, you are going to learn how to make Arabic conversation at the store
"Can I help you?"
 Etfadal 5od fekra? 
اتفضل خد فكرة
I'm just looking
 Ana bas ba5od fekra 
انا بس باخد فكرة
feel free
5od ra7tak
خد راحتك
Are you looking for something in particular?
 Betdwar 3ala 7aga mo3ayna? 
بتدور على حاجة معينة؟
How much do the pants cost?
 Bekam el bantalloon?
بكام البنطلون؟
How much is the shoe?
 Bekam e'gazma?
بكام الجزمة؟
I'm looking for a t-shirt
 Ana badawar 3ala amis.
أنا بدور على قميص
Do you have jeans?
 Fy bantaloon jeans?
في بنطلون جينز؟
The dress costs 50 reais
 El fustan be 5amseen real.
الفستان ب 50 ريال
What is your size? 
ma2as 7adretak kam?
مقاس حضرتك كام؟
my size is XL
ma2asy large 
مقاسي لارج
Is there another size?
 Fy ma2as tany?
في مقاس تاني؟
Can I try this on?
 Momken a2iso?
ممكن أقيسه؟
Yes, I'll take it  
 Aywa, ana ha5odo.
أيوة أنا هاخده
"Where I can pay?"
 Adfa3 feen?
أدفع فين؟
Is there a discount?
 Fy 5asm?
في خصم؟
Do you want to learn everything in Arabic"?
Learn Arabic from scratch to advanced and professional levels with 
"The Ultimate Arabic course"
The first project in the world teaches you the Arabic language from scratch to advanced and professional levels.
learn the most common dialects in only one course. Egyptian and Eastern dialects, with native speakers 
Join almost 20000 students in our Arabic courses, and learn real Arabic with intensive courses.
Learn everything in daily Arabic conversation, and start your practicing
Click here to watch the first week for free
If you want to learn Arabic from scratch and looking for a course that could help you achieve your goals in learning this wonderful language, so you are in the right place.