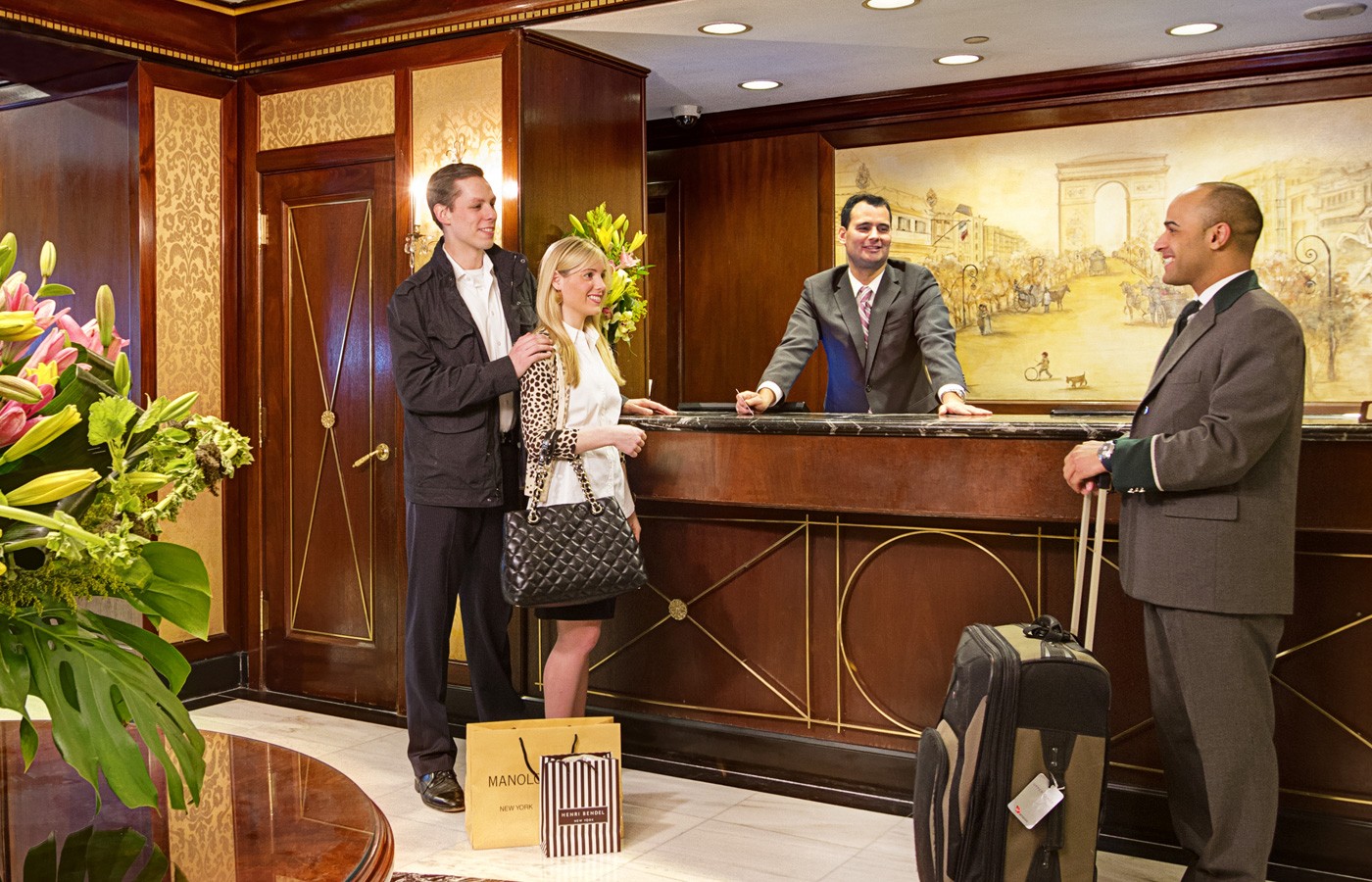 How to make a conversation "at the hotel" in Portuguese?
In this lesson, you will learn how to make a conversation at the hotel in Portuguese
I have a reservation here at the hotel
Eu tenho uma reserva aqui no hotel
I'd like to reserve a room under the name of ...... 
Eu gostaria de reservar um quarto em nome de ...... 
What is your full name, please?  
Qual é o seu nome completo, por favor?
My name's ......
Meu nome é .......
May I have your passport, please?
Pode me dar o seu passaporte, por favor?
How would you like to pay?
Como você gostaria de pagar?
credit card or cash? 
cartão de crédito ou dinheiro?
What is the room number? 
Qual é o número do quarto?
Your room number is 10, sir.  
O número do seu quarto é 10, senhor.
What is the wifi password? 
Qual é a senha de WiFi
the wifi password is 12345 
a senha do wifi é 12345
Here's your key, sir.  
Aqui está sua chave, senhor.
Do you want to learn everything in Portuguese?
then enroll in our course "everyday Portuguese" for only 20$ per month