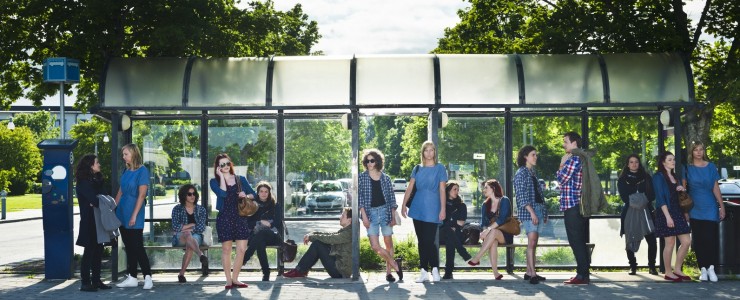 How to make an Arabic conversation at the bus stop
In this lesson, you will learn how to make a conversation at the bus stop, in Arabic
Would you tell me which bus goes to the pyramids?
momken T2olly ay otobis byrou7 el haram?
ممكن تقوللي اي اتوبييس بيروح الهرم؟
You can take Route No.12C or 15B
enta momken ta5od 5at 12 aw 15
انت ممكن تاخد خط 12 او 15
Are these direct lines or might I need to change elsewhere?
otobis wa7ed walla ha7tag arkab otobis tany ba3dih
اتوبيس واحد ولا محتاج اخد اتوبيس تاني
Where do you want to go?
enta htrou7b feen?
انت هتروح فين؟
I want to go to the pyramids, What is the fare for that route?
Ana 3ayez arou7 el haram bekam el mowasala?
أنا عايز اروح الهرم بكام المواصلة؟
It's 50 pounds
by 5amsin geneih
ب 50 جنيه
I'm afraid I don't have any change. Could you break 100 pounds?
bthayaly ma3ayish faka, momken tfek 100 geneih?
بنهيألي معييش فكة ممكن تفك 100 جنيه؟
Do you want to learn everything in Arabic"?
Learn Arabic from scratch to advanced and professional levels with 
"The Ultimate Arabic course"
The first project in the world teaches you the Arabic language from scratch to advanced and professional levels.
learn the most common dialects in only one course. Egyptian and Eastern dialects, with native speakers 
Join almost 20000 students in our Arabic courses, and learn real Arabic with intensive courses.
Learn everything in daily Arabic conversation, and start your practicing
Click here to watch the first week for free
If you want to learn Arabic from scratch and looking for a course that could help you achieve your goals in learning this wonderful language, so you are in the right place.