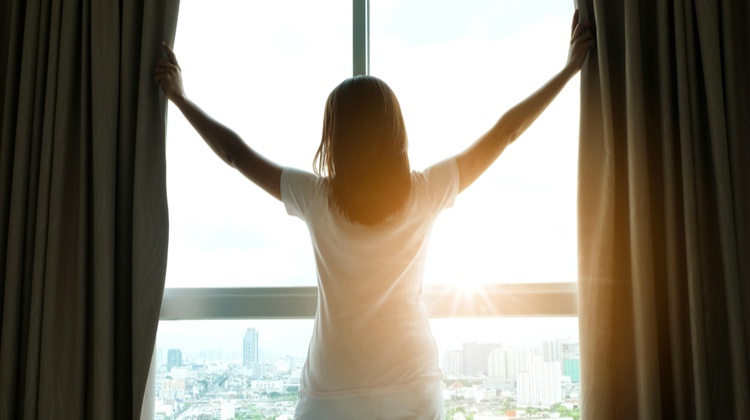 How to talk about your daily routine in Arabic
in this lesson, you will learn how to talk about your daily routine at work
I always wake up at 6:30
ana dayman bas7a e'sa3a 6.30
أنا ديما بصحى الساعة 6 ونصف
I go to the bathroom and brush my teeth and wash my face
barou7 el 7amam, we ba3'sel senany, we weshy
انا بروح الحمام, بغسل سناني ووشي
sometimes I take a shower in the morning and sometimes in the evening before I go to bed.
sa3at basta7ama e'sob7 we sa3at belil abl ma anam
ساعات بستحمى الصبح وساعات بليل قبل ما انام
I get dressed and comb my hair.
ana balbes hedoumy we basara7 sha3ry
بلبس هدومي وبسرح شعري
At 07:00 a.m I have breakfast,
e'sa3a sab3a baftar
الساعة سبعة بفطر
I put on my make up and go to work.
ba7ot mekyag we barou7 e'sho3'l
بحط مكياج وبروح الشغل
at 12:00 I usually have lunch at the office with my colleagues.
e'sa3a 12 bt3'ady f'el maktab ma3a zomla2y
الساعة 12 بتغدى في المكتب مع زملائي
I finish work at 6 pm
Ba5alas sho3'l e'sa3a seta
بخلص شغل الساعة ستة
I go to the gym after work. 
barou7 e'gym ba3d e'sho3'l
بروح الجيم بعد الشغل
I get home at 8 pm ,
bawsal el beet e'sa3a tamanya belil
بوصل الشغل الساعة تمانية بليل
I prepare dinner and I watch TV for a while.
ba7adar el 3asha, we batfarag 3ala el television shwaya
بحضر العشا وبتفرج على التليفزيون شوية
I go to bed around 9:30.
barou7 anam 3ala 7awaly e'sa3a tes3a we nos
بروح انام على حوالي الساعة تسعة ونصف
I don't like cooking but I like cleaning the house
maba7ebsh atbo5 bas ba7eb anadaf el beet
مبحبش اطبخ بس بحب انضف البيت
On Friday night I always go out with my friends
youm e'gom3a dayman ba5rog ma3a s7aby
يوم الجمعة ديما بخرج مع صحابي
At the weekend, I always visit my parents
fy nehayet el esbou3 ana dayman bazour baba we mama
في نهاية الأسبوع, انا ديما بزور بابا وماما
Do you want to learn everything in Arabic"?
Learn Arabic from scratch to advanced and professional levels with 
"The Ultimate Arabic course"
The first project in the world teaches you the Arabic language from scratch to advanced and professional levels.
learn the most common dialects in only one course. Egyptian and Eastern dialects, with native speakers 
Join almost 20000 students in our Arabic courses, and learn real Arabic with intensive courses.
Learn everything in daily Arabic conversation, and start your practicing
Click here to watch the first week for free
If you want to learn Arabic from scratch and looking for a course that could help you achieve your goals in learning this wonderful language, so you are in the right place.