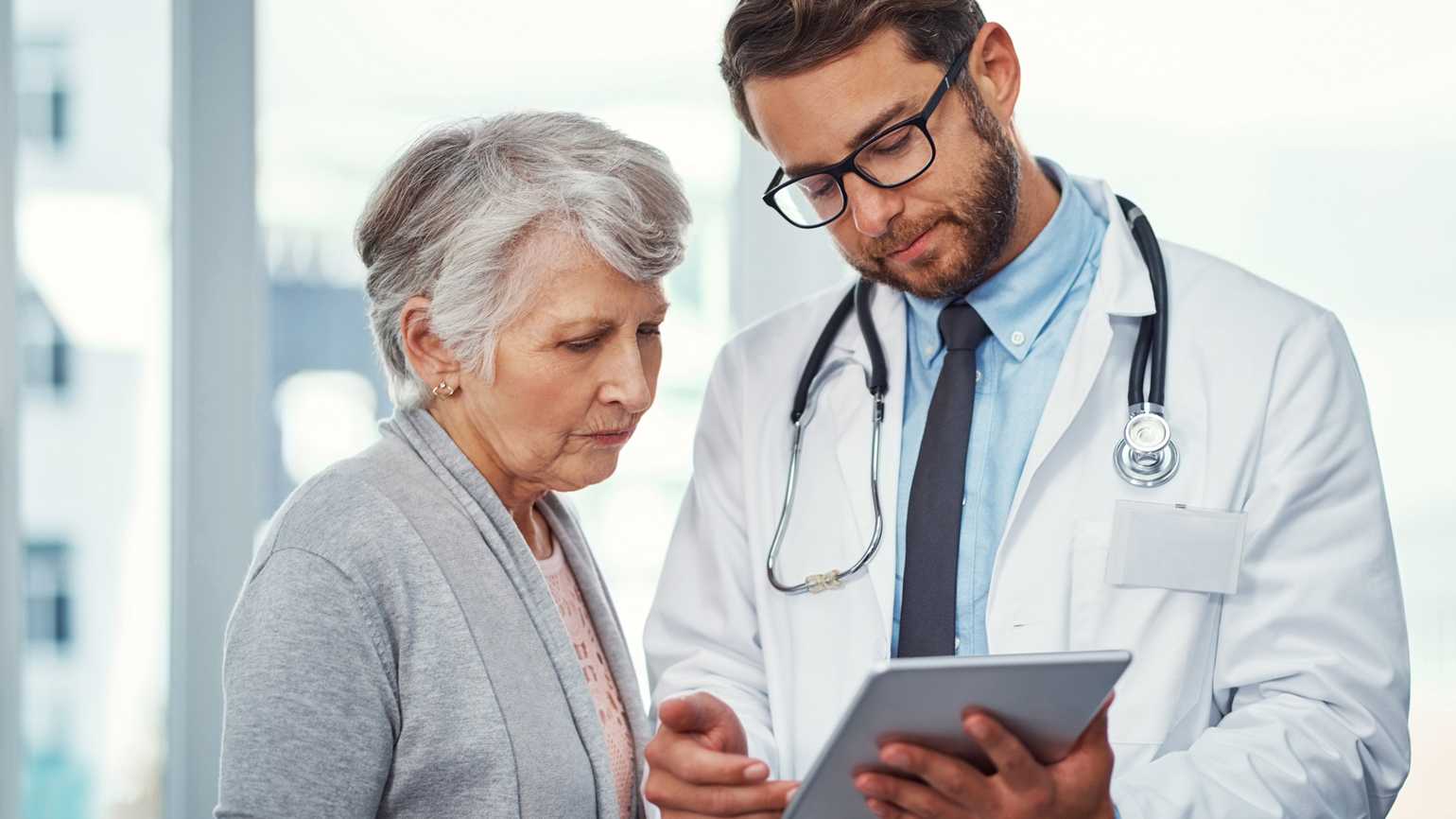 Making an appointment with a doctor in Arabic
In this lesson, you will learn how to make an appointment with a dcotor in Arabic
Good morning, Doctor Mohamed's office. How may I help you?
saba7 el 5eer, 3eyadet doctor Ma7mad, ma3a 7adretak ya fandem
صباح الخير عيادة استاذ محمد مع حضرتك يا فندم
 Hello, I'd like to make an appointment with Doctor Mohamed, please.
صباح الخير. انا عايز احجزكشف مع دكتور محمد بعد اذنك
saba7 el 5eer, ana 3ayez a7gez kashf ma3a e'doctor, ba3d eznak
Have you been in to see Doctor Mohamed before?
حضرتك عملت كشف عند دكتور محمد قبل كده؟
7adretak 3amalt kashf 3and e'doctor ma7amad abl keda?
 Yes, I have. I had a physical last year.
ايوة انا عملت كشف السنة اللي فاتت
aywa ana 3amalt kashf e'sana elly fatet
Fine, what is your name?
تمام اسم حضرتك ايه؟
tamam, esm 7adretak eih?
my name's ....
اسمي .........
esmy .....
let me pull up your file Mr... Okay, I've located your information. What's the reason for your making an appointment?
خليني اشوف الملف بتاعك استاذ ....., ايوة لاقيته, ايه هو سبب الكشف؟
khaliny ashoof el malaf bta3ak ostaz ....., aywa la2ito, eih huwa sabab el kashf?
I haven't been feeling very well these days.
انا مش كويس بقالي كام يوم
Ana mish kwayes ba2aly kam youm.
Do you need urgent care?
حضرتك محتاج كشف مستعجل؟
7adretak me7tag kashf mesta3gel?
No, but I'd like to see the doctor soon.
لا بس حابب اشوف الدكتور قريب
lah-ha, bas 7abeb ashoff e'doctor orayeb
Of course, will you be free next Monday at 10 am?
اكيد,, حضرتك هتبقى فاضي يوم الاتنين الساعة 10 الصبح ؟
akid, 7adretak hatb2a fady youm el etneen e'sa3a 3ashara e'sob7?
I'm afraid I'm working at 10. Is there anything available after three?
لا مش هينفع, عشان هكون شغال, في معاد تاني بعد الساعة 3؟
lah-ah, mish haynfa3, hakoon sha3'al, fih ma3ad tany ba3d e'sa3a talata?
Let me see. Not on Monday, on Tuesday at 3 pm. Would you like to come in then?
ثواني, مش هيبقى يوم الاتنين, يوم التلات الساعة 3, حضرتك هتقدر تيجي
sawany, mish hayb2a youm el etneen, youm e'talt e'sa3a 3 7adretak hat2dar Tigy?
Yes, next Tuesday at 3 pm would be great.
ايوة, يوم التلات هبقى فاضي ان شاء الله
aywa youm e'talat hab2a fady inshaAllah
Do you want to learn everything in Arabic"?
Learn Arabic from scratch to advanced and professional levels with 
"The Ultimate Arabic course"
The first project in the world teaches you the Arabic language from scratch to advanced and professional levels.
learn the most common dialects in only one course. Egyptian and Eastern dialects, with native speakers 
Join almost 20000 students in our Arabic courses, and learn real Arabic with intensive courses.
Learn everything in daily Arabic conversation, and start your practicing
Click here to watch the first week for free
If you want to learn Arabic from scratch and looking for a course that could help you achieve your goals in learning this wonderful language, so you are in the right place.