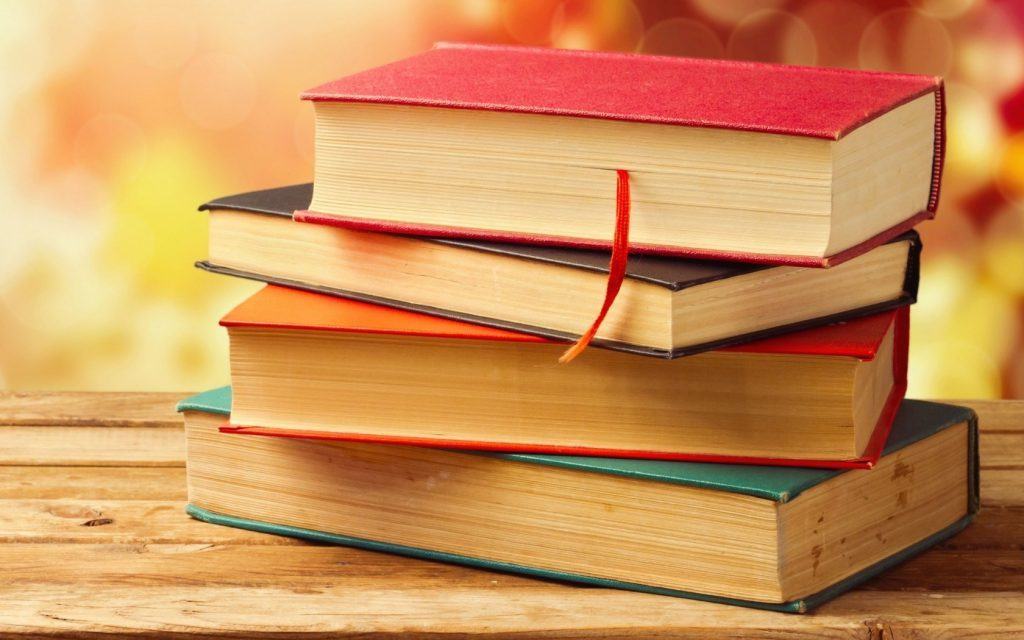 how to talk about books in Arabic?
In this lesson, you will learn how to speak about books in Arabic
do you like to read books?
enta bt7eb te2ra kotob?
انت بتحب تقرى كتب؟
I read books almost every night before I go to bed.
ana ba2ra ta2riban kol youm abl ma anam
انا بقري تقريبا كل يوم قبل ما انام
What's your favorite type of book?
eih el kotob el mofadala lik?
ايه الكتب المفضلة ليك؟
I love reading about different topics.
ana ba7eb a2ra anwa3 mo5talefa min el kotob 
انا بحب اقرى انواع مختلفة من الكتب
Where do you read books?
enta bt2ra kotob feen?
انت بتقرى كتب فين؟
I read books at home, sometimes in the library.
ana ba2ra f'el beet we sa3at f'el maktaba
أنا بقرى فالبيت وساعات في المكتبة
How long does it take you to finish a book?
enta bta5od ad eih fy erayet el ketab?
انت بتاخد اد ايه في قراية الكتب؟
Well, it depends on the length of the book, but it usually takes me a week to finish a 300-page book.
7asab kobr el ketab, bas 3adatan ba5od esbou3 3ashan a5alas ketab 300 saf7a
حسب الكتاب بس عادة باخد اسبوع عشان اخلص كتاب 300 صفحة
Do you usually bring books with you when you travel?
bta5od ma3ak kotob lama tkoon mesafer?
بناخد معاك كتب لما تكون مسافر؟
Yes, I do. When I'm at the airport or bus station, I read books to kill time.
aywa, lama akoon f'el matar, aw ma7atet el otobis 3ashan a2tel el wa2t
ايوة, لما اكون في المطار, او في محطة الاتوبيس عشان اقتل الوقت
Do you want to learn everything in Arabic"?
Learn Arabic from scratch to advanced and professional levels with 
"The Ultimate Arabic course"
The first project in the world teaches you the Arabic language from scratch to advanced and professional levels.
learn the most common dialects in only one course. Egyptian and Eastern dialects, with native speakers 
Join almost 20000 students in our Arabic courses, and learn real Arabic with intensive courses.
Learn everything in daily Arabic conversation, and start your practicing
Click here to watch the first week for free
If you want to learn Arabic from scratch and looking for a course that could help you achieve your goals in learning this wonderful language, so you are in the right place.